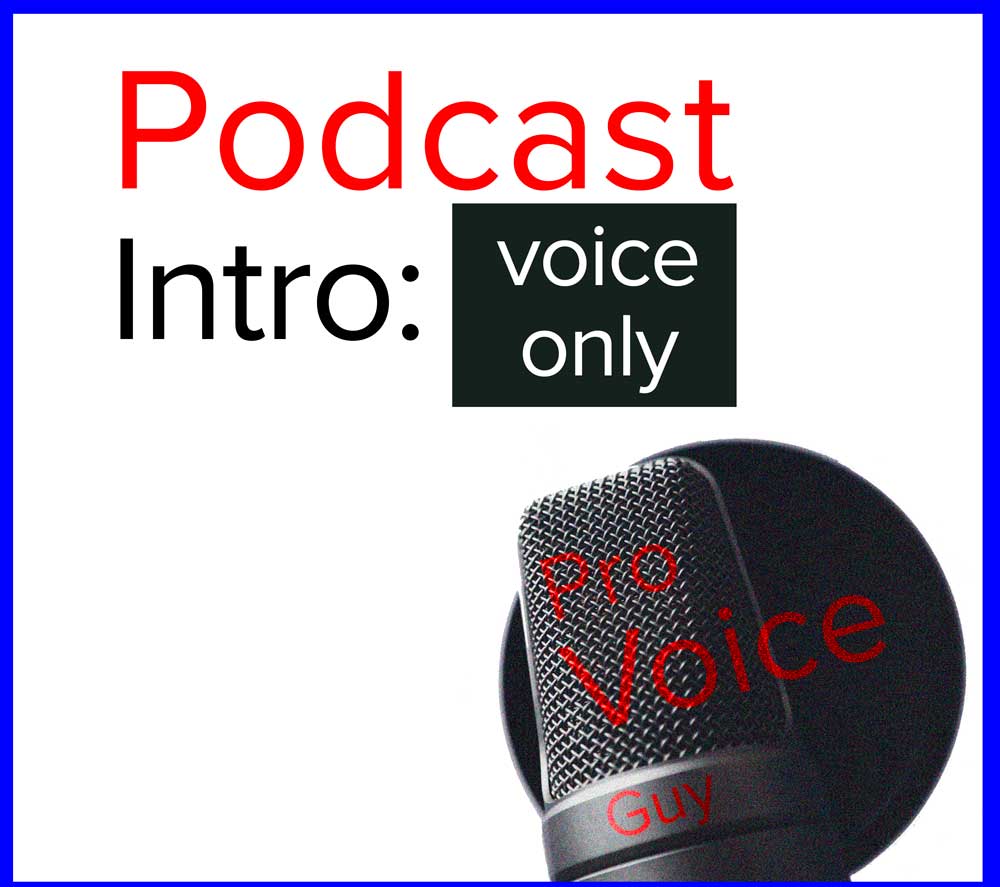 Voice Only Podcast Intro
I will professionally voice your podcast intro from your script.
People decide during the first 10 seconds of your podcast whether or not they will keep listening. Make a powerful first impression with a professional podcast intro.
I have been working as a professional voice-over artist for 25 years. You may not have a big budget but you have a great idea. Let me help you convince people to keep listening!
Podcast intros will be delivered within 48 hours via a Dropbox link to your email address. I hope to get your intro exactly right the first time. However, if there is anything you don't like, I offer two round of revisions. If you don't quite like the delivery, or just want to make some other adjustment, I will rework it and send you an updated file.